TRAIN YOUR BRAIN: Success Starts Here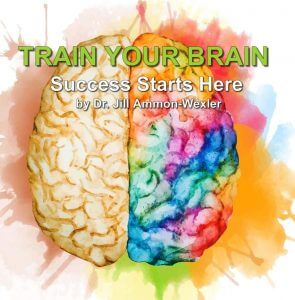 There's more to healthy longevity than physical exercise and a healthy diet. The deeper issues are maintaining mental agility and human growth hormone (HGH) production. HGH is naturally produced by our brain, but production tapers off as we passage 30. Decreased HgH leads to skin aging, weakened bones, lessened sexual performance, and a less reliable immune system.
The "Healthy Longevity" brainwave collection includes the below unique brainwave training downloadable MP3 audios specially engineered by Dr. Jill Ammon-Wexler, 45-year brain/mind researcher and pioneer mind power trainer.
Our audio collections are constantly expanding, so come visit often. Our audios are ALL stereo-quality.
Audio 1. Brain Power
Guided relaxation session by Dr. Jill. Sets the stage for increased mental power and creative ideas.
Audio 2. Coffee 'n Blues
Ultimate coffee break without the coffee. Leaves your brain refreshed.
Audio 3. BrainStorm
Random and unpredictable audio stimulation to create a storm of new ideas in your brain.
Audio 4. Out-of-the-Box Thinking
Takes brainstorming a step further by stimulating each of your brain hemispheres randomly to create a storm of ideas.
Audio 5. Super Motivator
The unique combination of low and high Alpha brainwaves to help you tie your thoughts together
To order the "TRAIN YOUR BRAIN: Success Starts Here
CD Collection" — a 49.95 value for only $24.95


Click the order button to order





Shopping on Amazon is totally safe!