Self Realization Audio Training Collection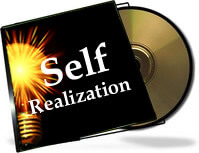 This collection is unique in its use of spoken guided visualization by Dr. Jill. The audios use mental imagery to create a compelling subconscious vision of your desired outcome.
This method is widely used by elite athletes, top executives, and others who wish to achieve a goal or desired outcome. The goal is to create a mental sensory experience of the sound, sight, smell, taste, and touch of the desired outcome. Our ancient ancestors used visualization for survival purposes, but today it's viewed as a sophisticated method of directing the subconscious mind to create or attract your desired reality.
The "Self Realization" audio collection includes six unique downloadable MP3 audios specially engineered by Dr. Jill Ammon-Wexler, a 47-year brain/mind researcher and pioneer mind power trainer. Our audio collections are NOT CDs. But you can make your own CD using your computer once you have downloaded the MP3.
Audio 1.

Calm Within
The deeply soothing voice of Dr. Jill, a certified Master Ericksonian therapist, takes you deep inside yourself where you learn to use a special form of breathing to manifest the lifestyle you desire. The Calm Within audio is a FREE GIFT to purchasers of this brainwave training collection. Headphones are not required, just a willingness to let go and relax. 7-minutes. (Value $12.95)
Audio 2. Dream Request
A quietly spoken guided audio by Dr. Jill backed by pleasant flute and tabla. Implants an instruction in your subconscious mind designed to clarify your deepest desire and how to achieve it. Encourages thoughts, visions, and vague sensations that will guide you toward your dream. 5-1/2 minutes. No headphones required. (Value $12.95)
Audio 3. Inner Guide
A guided visualization spoke by Dr. Jill. Gently takes you into a space to communicate with your higher self or inner guide. Tibetan singing bowl background. Encourages higher states of consciousness and transcendental awareness. May release you from the normal focus in time and space. For best benefits close your eyes and gently focus on the area just in between your eyebrows. 8-minutes. No headphones required. (Value $12.95)
Audio 4. Island Escape
A guided visualization spoke by Dr. Jill. Takes you to a tropical island where you will create a lasting vision of your desired new lifestyle or achievements. Long a favorite of Dr. Jill's clients: elite athletes, senior executives, mind power students, and other remarkable people around the world. 10 minutes. No headphones required. (Value $14.95)
Audio 5. Money Magnet
A spoken guided visualization by Dr. Jill backed by the pleasant sound of a gentle stream and a garden full of birds. Designed to build financial confidence on a deep subconscious level where it can truly influence your thoughts and decisions. Pleasantly energizing. 3-minutes. No headphones required. (Value $12.95)
Audio 6. Tibetan Singing Bowls
A deeply relaxing recording of the sound of Tibetan Bowls. Perfect to listen to before or after listening to one of the spoken audios by Dr. Jill. Also OK to listen to while driving or just relaxing. 15 minutes. No headphones required. (Value $12.95)
 To order the "Self Realization"
Audio Collection" — a $79.70 value for only $44.95
Click the order button to order.


Attention: If you use PayPal and select the "Pay later" option — we
will not be able to send your product until your PayPal payment clears.
Please note: if you're buying with your mobile phone do not use
PayPal because it will not process. Use the credit card instead!


Shopping on our site is totally safe!